Don't Waive a Home Inspection!
The Home Inspection
One of the most expensive and important purchases that you will make in your life time is the purchase of your home. Before you buy a home, one of the t
hings you should do is to have the home checked out by a professional home inspector. Buying a home is expensive, yet getting a home inspection is not required. You really shouldn't waive this optional procedure.
First of all it can be used as a contingency on your offer to purchases which provides that if there are significant defects or items too expensive to fix, that are revealed by a home inspector, you can back out of your offer, without any penalty, as long a you abide by the time frames in the offer. Second, once you have the home inspection report you can ask the seller to fix them, reduce the sales price, or give you a cash credit at closing to fix the problems yourself.
A home inspector will afford you an opportunity to
Identify potential concerns of safety

Evaluate the home's condition

Determine which items need replacement, repair, or serviced

Consider possible upgrades, future repairs, or items to be monitored closely

Evaluate your investment decision

Have peace of mind in knowing that you future home has been thoroughly inspected by a certified home inspector

Review the detailed report that has pictures and a summary of the items listed above.
The home inspection will cost you a little bit of time and money, but in the long run it
can save you a lot more.
Be sure you choose a home inspector who is thorough and certified. Your Realtor should be able to provide you with at least three referrals. Call them, interview them and select the one you feel would represent your best interests. The home inspector should, at the minimum, be a member of one of the major certifying bodies such as the National Association of Home Inspectors, International Association of Certified home Inspectors, (NACHI) or the American Society of Home Inspectors (ASHI). They must also have error and omission and general liability insurance.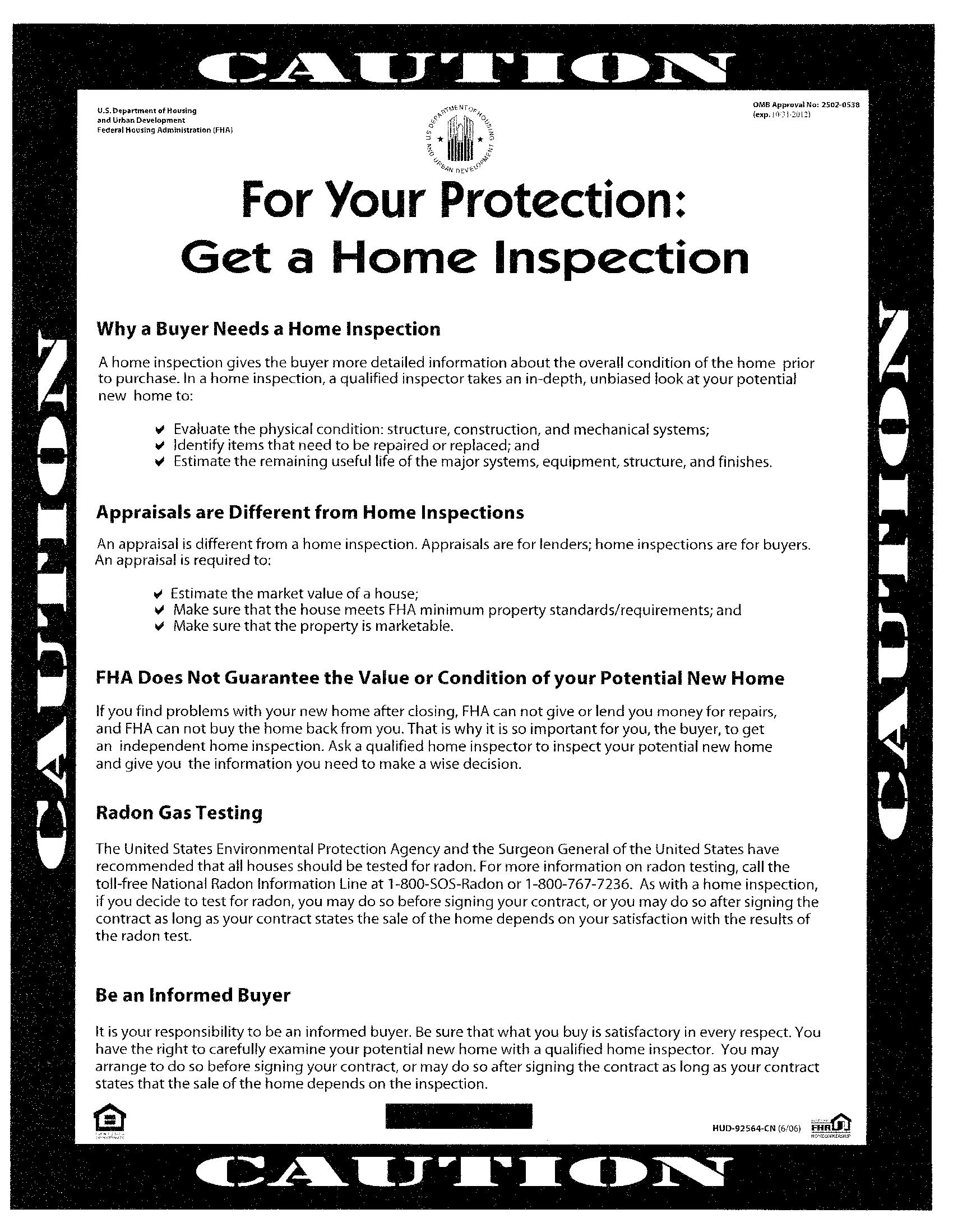 Areas inspected include:
Structural
Foundation
Exterior
Grounds
Roofing
Attic
Plumbing
Electrical
Heating and Air Conditioning
Fireplaces
Interior
Basement and Crawl Spaces
Insulation and Ventilation
Bathroom's
Kitchen
Built-in Appliances
And more
Get my FREE Whitepaper
'Home Staging is Worth It: Here's Why'