WHAT DETERMINES A HOME'S VALUE? I've learned that there are two things that determine a property's value. LOCATION and CONDITION.
LOCATION. Location is probably the most important element that affects the value of a home. Where the home is located can't be changed. A house in a desirable location is simply more valuable than one that's in a neighborhood that is unattractive, in a low-ranking school district, or next door to commercial property for example. As a buyer, you should do research on the neighborhood, schools, demographics, and local economy. As a buyer, it is your responsibility to research this. Also look at the big picture, not just the house you want to buy and the location of the home, but also how the home it sits on the property as well.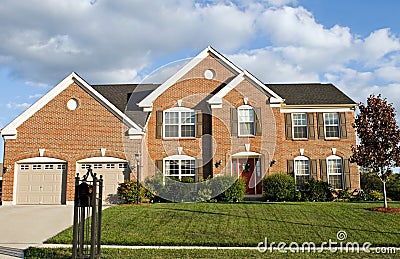 CONDITION. A home's condition is important in determining its value.
This includes the exterior and interior condition of the home. For the interior – A house that's well-maintained and current in style, trend, design, furnishing, and color typically yields a higher value than a home that is similar and nearby that's in need or major repairs, improvements, and upgrades. The condition of the home includes: Appliances, electrical wiring, plumbing, roof, landscaping, doors, and windows to name a few. Don't forget the exterior. A buyer's first impression of the home can't be changed. The look of the home from the curb must impress a buyer and it is not just the doors, windows, shutters, and the roof. Also included, is the landscaping, lawn, driveway, and general cleanliness (free of bugs and cobwebs)! Take a picture and then see for yourself what others will see!
Get my FREE Whitepaper
'Home Staging is Worth It: Here's Why'